"Weaving is a part of who we are. It is a gift from our ancestors, and it's important to preserve it. We're proud to be Zapotec!"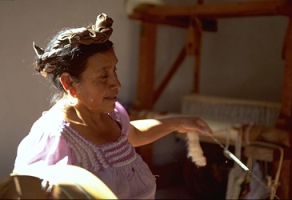 Weaving is an integral part of the cultural identity of the Zapotecs in Teotitlan del Valle. It is a time consuming, laborious process, but one that is a source of great pride.
Everything is done by hand. The finished product is a reflection of hundreds of years of knowledge and skill, mixed with the flavors and influences of modern life.
[Visit the Weavers]